Services
We envision a world in which anyone and everyone can conceive and compose emotionally effective stories. Our tools help all authors, established or aspiring, to develop stories for stage, page or screen. Beemgee enables people and companies to develop narratives that spellbind the audience.
Story Development & Developmental Editing
We provide individual authors and storytellers with help and advice on the structural aspects of their stories. We focus on story dramaturgy, plot structure and character development, which we assess via a Beemgee project. We do not evaluate text style!
If you'd like to enquire about our developmental editing service, which includes one-on-one online sessions, drop us a line: hello@beemgee.com. If you decide to book, we'll arrange a call schedule to suit your needs. Of course, if you happen to be in Berlin, Germany, we can meet in person.
If you require work on the manuscript, we have a network of friends and partners and we're happy to broker editing and translation services without any fee.
Talks, Workshops and Seminars
Storytelling is the basis for much human communication. We understand the world in narratives. Hence an explicit and conscious knowledge of how stories work is useful in many different fields – not just for authors.
We often hold talks and workshops on storytelling, dramaturgy and archetypal story structure. While adapting our approach to the audience, these are the kinds of things we convey:
problem-solving in storytelling
the outer surface of narrative structure
the deep structure of transformation, creating meaning in stories
the recipient as protagonist
the chain of recipient emotions that makes a story a satisfying experience
vital structural components
We have worked with various institutions, such as the Independent German Authors association (FDA), the Frankfurt Book Fair, Leipzig Book Fair, and Contec Mexico.
We're happy to tell your audience everything we know about storytelling. hello@beemgee.com.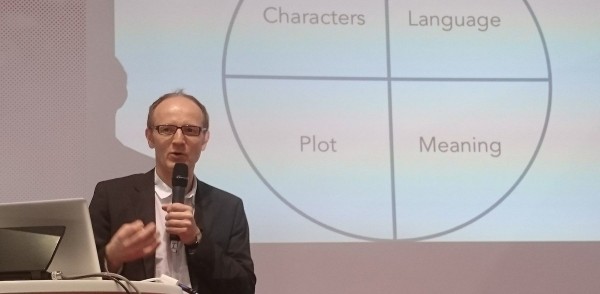 Image © Jordan Wegberg
"I especially liked the poise and competence of the speaker. If your software is as good and convincing as your talk, I'm really going to enjoy working with it!" Ryka F., indie author
"I wish I had know all that 20 years ago!" Author after a talk on character arc
"The best storytelling workshop I have attended to date. Thank you Olaf and Beemgee!" Pia C., head editor, in response to the workshop at Contec México
"That was really brilliant. … I wish you guys would go into schools or train teachers!"  Axel V.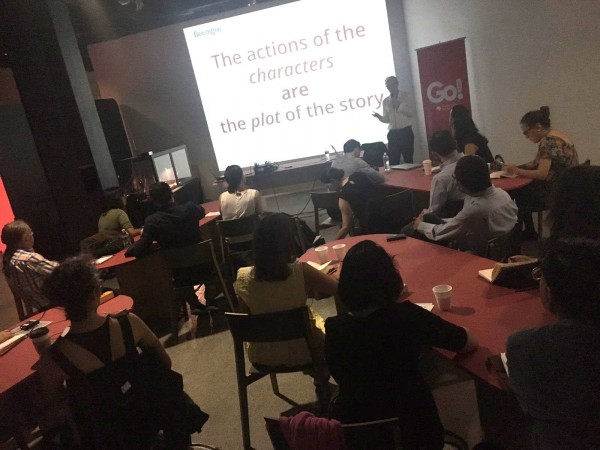 Image © Contec México 2017
Phone: +4915146504773