You may have noticed the magnifying glass icon above the plot event cards. These lead to a detail view of each card, containing in one sheet all the information you have added to this card.
Furthermore, each character has a similar detail view sheet.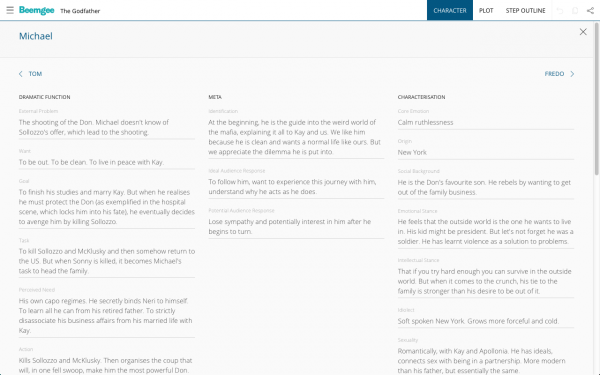 The detail views are printable and savable as PDFs.
There is also a Step Outline detail view.