Whether you're working out what your character wants, how that differs from the goal she sets herself, and the task she needs to achieve in order to get either, or whether you're working on the dispersal of your motifs and the point of view in each subplot – there is a lot of knowledge about the craft of dramaturgy involved.
Need to brush up a little?
Beemgee offers you information and discreet advice every step of the way. Whatever you're doing, whether it is plotting your events or developing your characters, free contextual on-site help will slide open when you click the | ? | question mark.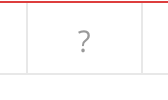 And if the on-site tip is not enough for you, click the "More about …" button in the help slider. That will lead you directly to an article in our blog where you'll learn more about this specific aspect of storytelling.