You've perfected your outline, and now you're busy writing the story. You'll be consulting your Beemgee project regularly. Right now, you can keep track of your writing progress by tagging each completed plot event as "written".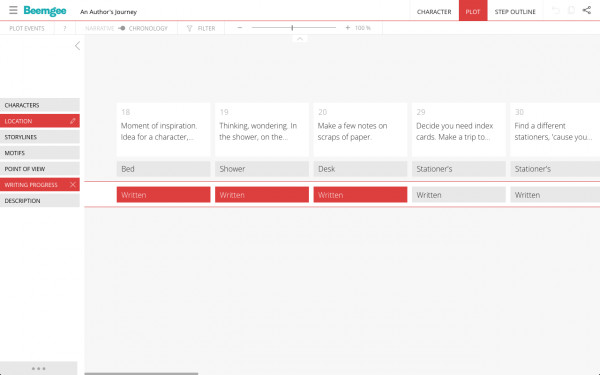 Some of you have suggested that this is not enough. So we will be improving the feature presently to give you the freedom to include the draft structure you want. You'll be able to mark each event with whatever state you feel it is in. Sketched, argument, first draft, finalised, edited, proofread – whichever terms you work with.
It's a great motivator to see how much you've achieved – so long as you keep writing!