Within the STEP OUTLINE detail view you will find key questions concerning your story as a whole, such as
What is the story's theme?
What is the central conflict in the story?
Is there a McGuffin?
You can also work on your logline.
Figuring out your answers will help you find your story. Furthermore, your final answers are important to the people you are pitching to – your editor or your producer. That's why we give you the option to include them in your STEP OUTLINE PDF.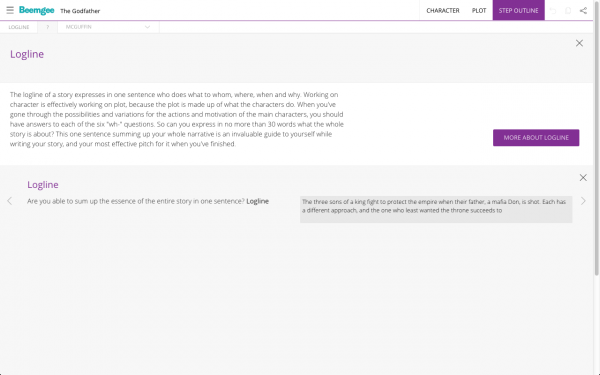 Read about two of the topics covered by these STORY QUESTIONS: