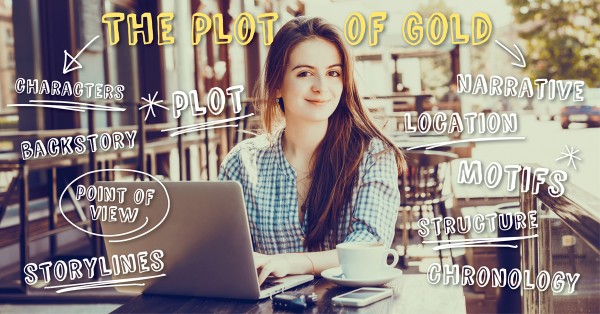 Beemgee and ProWritingAid are proud to announce the runners up and winners!
Every three days participants of The Plot of Gold Challenge received assignments per e-mail. Within thirty days, authors of fantasy, historical fiction, romance, and pretty much any other genre or style you can think of had complete outlines of their stories. Many submitted these to The Plot of Gold Competition.
Choosing the winners was much harder than the judges had imagined, since the standard of the entries was very high across the board. Thankfully, the PDF exports of the many Beemgee projects we received provided thorough insight into the nature of each story, including its strengths and weaknesses.
The following outlines deserve a special mention:
Errands at Night by M. Rei
The Front Porch by Sharon Werner
A God's Deception by Renee Scattergood
Tulpa by Shinyuu Wolfy
Saint Genevieve by Julia Dye
Lee and Nikita by Susann Greendragon
Riviera Reunion by Denise J Hale
The Divided by Suzanne Burrows
They all had something particularly wonderful about them and we can't wait to read the novels when they are finished.
The Top 5
The following outlines all won a 1-year ProWritingAid Premium licence and 1-year access to Beemgee Premium:
Devil Her Due by Mary Ellen Woods
Lying at the Door by Chris Dinesen Rogers
The Crows Over Gos by Tim Stillwagon
All of these are compelling, complex and well crafted stories. They will make stunning novels.
The Winners
The original idea was to have one overall winner. The judges from ProWritingAid and Beemgee both agreed that two outlines in particular were the most original. One is superbly structured and instantly moving, the other stunningly ambitious with great literary potential. The judges couldn't decide on which one should win first prize.
So we awarded two first place winners!
The Kraken by C.L. Lynch
Tears of Boabdil by Neil MacDonald
Congratulations to all participants, in particular to the runners up and winners. For us, The Plot of Gold was a wonderful experience. We hope that everyone who took part gained something from doing so.