How does a publisher decide which manuscript to publish?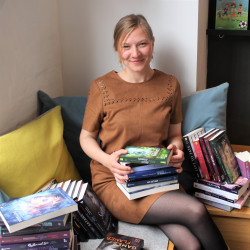 Nicole Boske heads the editorial team at Impress and Dark Diamonds, imprints of Carlsen Verlag.
Even as a child I tried to discover the magic behind the printed word, and I knew my dream job before I started studying German. I always wanted only one thing: to help great novels find a home – in the hearts of their readers.
In the summer of 2014, my wish became reality. Under the shining grey sky of Hamburg I started as an editor for Impress and Dark Diamonds, both imprints of the famous publishers Carlsen Verlag [German publisher of the Harry Potter books]. As programme manager, a position I assumed in December 2018, my responsibilities also include planning and finalizing the programme and ultimately deciding which novels will be published. A pleasure as well as a challenge. We can't publish all the manuscripts submitted to us, even if there's an enormous amount of passion behind every single one of them.
But how exactly do we make a programme?