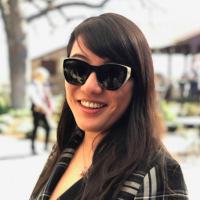 By Lucia Tang.
Lucia is a writer with Reedsy, a marketplace that connects authors with editors, designers, and marketers. In Lucia's spare time, she enjoys drinking coffee and planning her historical fantasy novel.
Whether we're piecing together the timeline for a homicide or puzzling out the intricacies of Newtonian mechanics, cause and effect are crucial to how we make sense of, well, everything. Of course, I say "we" loosely. As writers, most of us won't actually be catching killers or solving the coefficient of fiction. But still, stories are no exception to this rule: without cause and effect, they fall apart.
At the end of the day, writers should have as tight a grasp on causality as any detective or physicist. It doesn't matter if you're working on a doorstopper to rival War and Peace, or a breezy picture book for baby bookworms: you'll need to craft a storyline that makes sense. This makes your readers want to spend time in the world you've created — and ensures they'll leave it feeling enlightened and satisfied.
Of course, you can get there haphazardly, writing juicy scenes as they come to mind and attacking the chaos of your draft with a merciless red pen. But if you want to save time during the editing process, keep cause and effect in mind as you plot.  (more…)