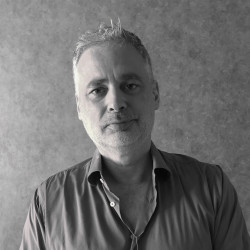 Today's guest post is by author Stefan Emunds.
Stefan's favorite genre is visionary fiction – stories that have an enlightenment dimension. Enlightenment and storytelling have interesting parallels, which prompted Stefan to write a book about storytelling – The Eight Crafts of Writing. 
Get a glimpse of his approach to story craft in his article.
Art and Craft
Storytelling is both art and craft, authoring and writing, plotting and pantsing.
1.1 Art and Authoring
Art is creativity. Creativity requires receptivity to the Muse and its inspirations.
Inspirations arrive as thought-images, which writers put into words. How to turn thought-images into words and assemble those into a structured story with vivid characters and an engrossing world is a matter of craft and skill.
1.2 Craft and Writing
The literal meaning of Kung Fu is a discipline achieved through hard work and persistent practice. Writing is Kung Fu.
Craft gives form to inspirations. Forms limit. Writers love the artistic side of writing, less so crafting, in particular, Story Outline. Writers are prone to procrastinate crafting.
But no limitations, no story. No canvas, no painting. No net, no tennis.
Understanding the difference between freedom and dominion helps to appreciate the constraints of craft. Freedom is a means to an end. We want to be free to do something, for example, to write a book. That's all there is to freedom. Dominion, on the other hand, is mastery of structure.  (more…)