Why a Picture Book Manuscript Always Benefits From Systematic Planning
by Vincent Teetsov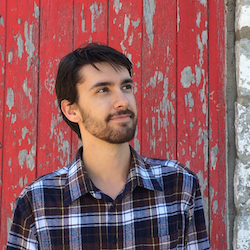 Residing at the crossroads between songwriting, picture books, and non-fiction with a cultural focus, Vincent Teetsov is a communicator with the ambitious goal of inspiring the world to innovate and live meaningfully through multimedia creations. Since 2013, he has released several music albums and books, relating to topics of history, language, and the passage of creativity through time. This has been particularly impacted by his time living across the United States, Italy, and the UK. Since 2015, he has collaborated with illustrator Laani Heinar in creating the children's stories, comics, and songs for Pumpkin and Stretch.
You can follow Vincent's latest activity on Instagram here: www.instagram.com/pumpkinandstretch/ and here: www.instagram.com/vincentteetsov/.
Squeezing 90,000 Words Into 1,000
Admittedly, there is less text in a picture book than you will find in a novel. In a picture book, printing specifications typically dictate that there should be 32 pages. This even number allows for the story's pages to be folded up neatly into a single stack, called the 'signature'. After printing, the signature is then cut and bound together. Novels have less specific requirements.
With these differences in length, sometimes outsiders to the process of writing will assume that creating a picture book is easier. This is compounded by the fact that most picture books are written for children and use simpler language. Actually, it's even harder to get this language right than when writing for adults.  (more…)