How narrative structure turns a story into an emotional experience.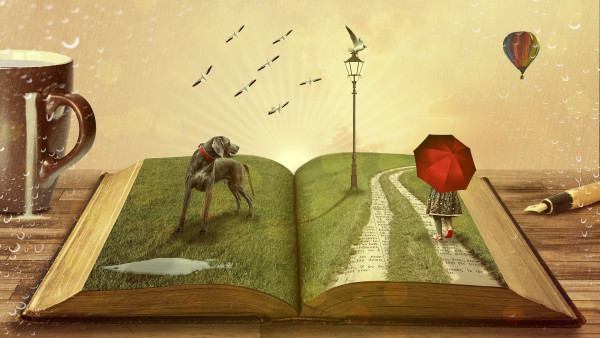 Image: Comfreak, Pixabay
Storytelling is a bit of an overused buzzword. While we are all – by dint of being human – storytellers, how aware are you of the principles of dramaturgy? What exactly constitutes a story, in comparison to, say, a report or an anecdote?
And just to be clear, the following is not a story. It's an how-to article.
Whatever the medium – film or text, online or offline –, storytelling has something to do with emotionally engaging an audience, that much seems clear. So is a picture of a cute puppy a story? Hardly.
Stories exist in order to create a difference in their audience. Stories always address problems and tend to convey the benefits of co-operative behaviour.
While there simply is no blueprint to how stories work, let's examine the elements that recur in stories and try to find some patterns.
Who is the story about?
All stories are about someone. That someone does not have to be a person, it can be an animal (Bambi) or a robot (Wall-e). But a story needs a character. In fact, all stories have more than one character, with virtually no exceptions. This is because the interaction between several characters provides motivation, conflict and action.
Moreover, stories usually have a main character, the figure that the story seems to be principally about – the protagonist. It is not always obvious why one character is the protagonist rather than another. Is she simply the most heroic? Is she the one that develops most? Or does she just have the most scenes?(more…)