What does meaning mean? When is a tale meaningful? A few perspectives on imbuing your plot and characters with a subtext.
It's no mean feat to make your audience feel they have learned something through your story.
Meaning is that which is intended or understood. The audience draws significance, relevance or profundity out of a story when it understands the deeper implications, reasonings and causes behind it. The meaning of a story depends on the standpoint. An author may mean something different from what the audience understands.
Let's try to unravel this tricky but essential element of stories. We have noted that stories cannot help but exhibit four distinct elements:
Characters
Plot
Style (aka language, or "voice")
Meaning
The interplay of characters and their actions form the plot, and all this is brought into a story structure, or narrative. Since there is always an author writing the novel or a team of people making the film, their stylistic choices determine the language of the work. In this post, we'll skim the surface of the fourth element. Meaning is, of course, a broad term for something very hard to pinpoint.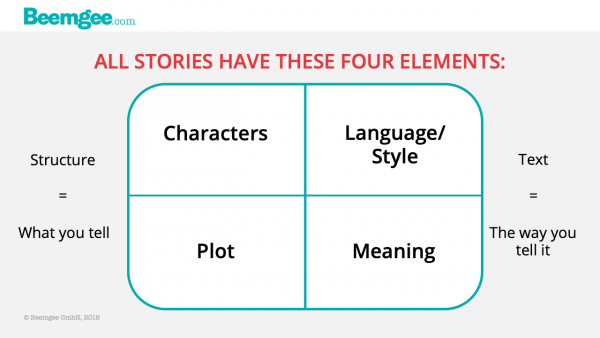 Let's break down how we might look for the meaning of a story.  (more…)