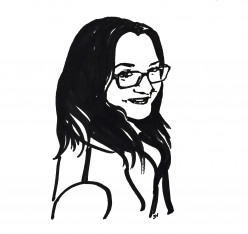 Guest post by Rachael Cooper.
Rachael Cooper is the Publishing Manager for Jericho Writers, a writers services company based in the UK and US. Rachael has a Masters in eighteenth-century literature, and specialises in female sociability. In her free time, she writes articles on her favourite eighteenth-century authors and, if all else fails, you can generally find her reading and drinking tea!
What is a manly novel, or a womanly novel for that matter?
Does it matter that 1984 was written by a man, or that a woman penned Harry Potter?
Like anything, people lump writers into stereotypes and groups, along with their work. In some ways, this makes it easier to categorize and begin understanding their novels. In others, it can handcuff an audience's reading and pigeonhole writers.
Women have been writing, and out writing, men for millennia. From Sappho to Toni Morrison, Jane Austen to Virginia Woolf, myriad women writers have changed the world with their words.
Out of all the novels written by women, these are three of the most "manly" of all, the ones you'd bet were written by men.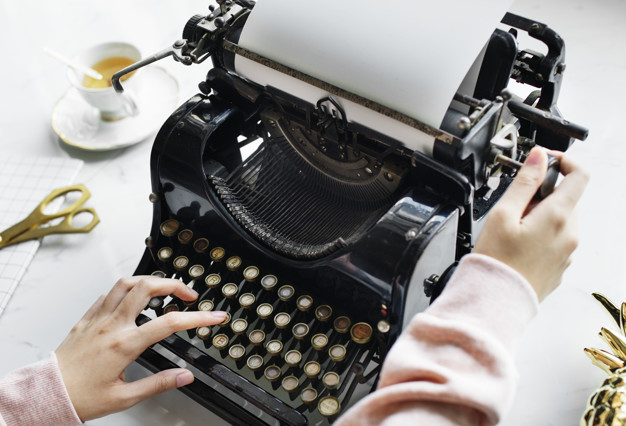 1.         Middlemarch
Mary Ann Evans wanted her writing to be taken seriously. In the mid-19th century, female authors were being published. However, most books published by women writers were light-hearted romances. What did she do? Publish under a man's name – George Eliot.
At the time, women writers weren't regarded as "serious" writers. If there's one bucket Eliot's writing falls into, it's "serious." George Eliot's classic novels, Adam Bede, The Mill and the Floss, Daniel Deronda, Middlemarch, and more, are renowned for their beautiful realism, character development, and psychological insight.
Her novels are revered for their realism, scope, and psychological impact. She's been called one of the greatest writers of all time and Middlemarch is regarded by many as her greatest novel.
Written between 1871 and '72, Middlemarch, A Study of Provincial Life, follows the lives, trials, and tribulations of the inhabitants of a fictitious town (Middlemarch).
Middlemarch encompasses such broad themes as religion, political reform, and education, many of which were popular with male writers of the time like Dickens and Dostoevsky. However, Eliot's novel also focuses on more stereotypically feminine subjects like the status of women and marriage.
One of the two main characters is a woman, Dorothea Brooke. Again, at the time, most "serious" books focused on a male protagonist, and Eliot broke with convention, though not so far as to raise suspicions; her other main character is a man – Tertius Lydgate.
2.         Trumpet
Most novels about the swinging 50s, jazz era, smoky lounges, Bebop, grass, and Scotch were written by men. Jack Kerouac, William S Burroughs, Henry Miller, and F. Scott Fitzgerald quickly come to mind.
However, another name mingles with this hyper-masculine pack, that of a contemporary female novelist from Edinburgh. Jackie Kay is a Scottish writer, award-winner, academic, and poet laureate of Scotland.
Trumpet, her debut novel, came out in 1998 and is set, not in 50s New York, but London in 1997. Kay's novel chronicles the life and death of jazz trumpeter Joss Moody. Jazz, musicians, and the topic, in general, tends to be male-centric. Jackie Kay's book not only stands up to them but adds a stereotype-breaking twist, no spoilers!
Unlike many of her male colleagues, Jackie Kay tells the story through an intricate narration, varying through different points of view throughout the chapters. Compared to Neal Cassidy, Jay Gatsby, or Randle Patrick McMurphy, Kay's character study is far more nuanced, offering multiple perspectives and breaking stereotypes and expectations all over the place.
3.         Mrs Dalloway
The Modernists are another hyper-masculine set of writers, artists, and thinkers. James Joyce, T. S. Eliot, Pablo Picasso, Ernest Hemingway, and William Faulkner are some of the most well-known and revered.
However, there is one woman who not only competed with these giants but outdid them at their own game. Adeline Virginia Woolf was born in 1882 and, after her suicide in 1941, was regarded by many as one of the most influential writers of the 20th century.
Over a hundred years later, Woolf still inspires feminists to this day. There are films, plays, and novels about her life, her works have been translated into over fifty languages, and there are statues, societies, and buildings dedicated to her life and work.
Mrs Dalloway is regarded as Woolf's greatest literary accomplishment and pioneering work in the stream of consciousness narrative. Many of the (male) writers of the times, especially James Joyce, were grappling with depicting real life as experienced by their protagonists and heroes.
Set over the course of a single day, Mrs Dalloway details the comings and goings of Clarissa Dalloway, a high-society woman in post-WW1 England. Since publication in 1925, Mrs Dalloway has been included in numerous lists of greatest novels of all time.
Not only did Woolf break conventions by placing a woman at the centre of her work, but she also experimented with perspective changes, time shifts, and numerous contentious issues of the day, including extra-marital affairs, PTSD, and queer themes.
While the audience at the time might have been used to experimentation and rule-breaking, many readers were shocked by Woolf's subject matter and skill. Many people see it as a response to Joyce's Ulysses, though many critics regard her work as superior!
The Greatest Novel Of All Time (written by a woman)
Now we live in the 21st century, it would be nice to think it didn't matter whether a book was written by a man or a woman. Greats come in all shapes, sizes and sexes. New perspectives and experiences are being heard from all over the world, and are written by men and women.
Let's not worry if it's a manly or womanly book; just ask yourself, was it good?
                                                                 Header image from freepik
---
Ready to compose your novel? If you're not in the author tool already, try it here: