How does a publisher decide which manuscript to publish?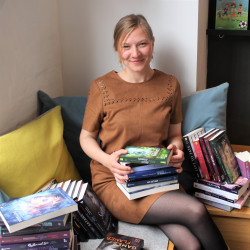 Nicole Boske heads the editorial team at Impress and Dark Diamonds, imprints of Carlsen Verlag.
Even as a child I tried to discover the magic behind the printed word, and I knew my dream job before I started studying German. I always wanted only one thing: to help great novels find a home – in the hearts of their readers.
In the summer of 2014, my wish became reality. Under the shining grey sky of Hamburg I started as an editor for Impress and Dark Diamonds, both imprints of the famous publishers Carlsen Verlag [German publisher of the Harry Potter books]. As programme manager, a position I assumed in December 2018, my responsibilities also include planning and finalizing the programme and ultimately deciding which novels will be published. A pleasure as well as a challenge. We can't publish all the manuscripts submitted to us, even if there's an enormous amount of passion behind every single one of them.
But how exactly do we make a programme?
The programme planning is done in close coordination with the editors in my team. First and foremost, there are numerous manuscripts and ideas from authors that need to be evaluated. After all, this is the only way to find the pearls that we would like to see in the Impress and Dark Diamonds programmes and that we believe our readers will fall in love with as much as we usually do. Once a week we sit together and discuss what we have read. Every editor is called upon to do this, and everyone's opinion counts.
What does an editor look out for when checking a manuscript?
We are all human beings and so our decisions are always subjective. Some people like something, others may not. However, various factors play a role in the decision as to whether or not to include a novel in our programme. As a rule, every manuscript we decide on is read by at least two editors. In addition, the quality of a text can be objectively assessed. Some of the main criteria are:
Is the writing style fluent?
Does the plot structure and story arc work?
Are the characters comprehensible and authentic?
Does the novel fit thematically and genre-wise into the programme?
Is the story captivating?
All this and more plays a role when we examine a manuscript. But I would be lying if I claimed that only the objective evaluation of a text counts. Just as important is the gut feeling of an editor. In our weekly editorial meetings you often hear sighs or cheers. Because one thing is very important, at least for our decision at Impress and Dark Diamonds: we want to be passionate about every single novel in the programme! Only the stories that really inspire us make it into the programme.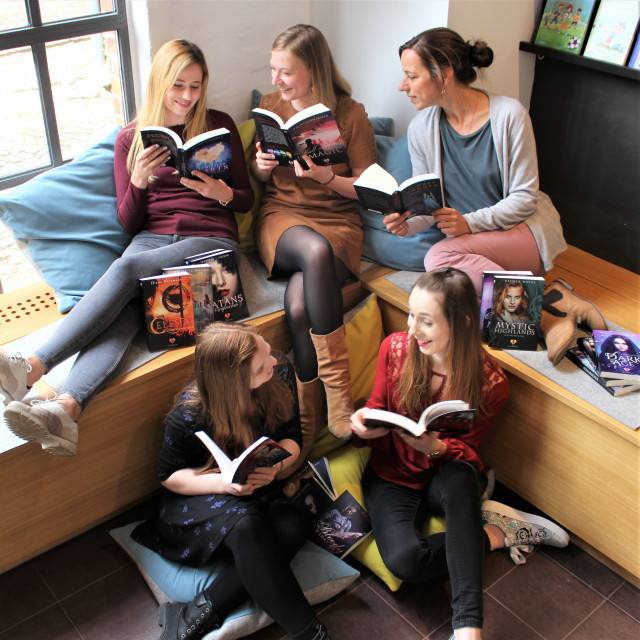 Which stories are we looking for for Impress and Dark Diamonds?
Basically, Dark Diamonds is aimed at fantasy readers aged 16 and over and Impress at fantasy and romance readers aged 14 and over. Our genre focuses are quite narrow. For Impress we are looking for Young Adult & New Adult Romance as well as Young Adult Fantasy. The protagonists at Impress should not be under the age of 16. For Dark Diamonds we are looking for novels in the realm of New Adult Fantasy. Here the protagonists are allowed to be somewhat older, between 19 and 25 years. This difference seems very small at first glance. The actual manuscript, however, makes it strongly noticeable, since the backgrounds and problems that a teenage protagonist has to cope with during her school days are completely different from those that a young woman who has to take her own life into her own hands encounters, who is either working for the first time or moving into her first own apartment without parents. Characters in different situations offer different identification potential and thus appeal to different target groups.
You are an author and have a story that might be suitable for Impress or Dark Diamonds? Then send us your novel! Please be aware that we only publish in the German language. It's rare for us to have works translated, but if we fall in love with it, who knows?
You can help us to check your story as quickly as possible by sending some materials:
– Describe your project in a few sentences in a covering letter and give us your contact details so that we can reach you.
For inspiration on what such a paragraph might say, try the BETA game on www.beemgee.com/services/compose-your-story/. The text paragraph that appears as you enter your six answers is a summary of the entire plot. You can copy it from the website before clicking the red button to enter the Beemgee tool.
– Your plot summarized in an exposé of about one A4 page.
If you use the Beemgee tool, you can export the complete "Step Outline" summary. In the PLOT section, you create the individual scenes as cards and drag them into the order of your narrative. In addition to numerous other attributes, you enrich each scene with a DESCRIPTION. These individual text segments are displayed as continuous text in the STEP OUTLINE section. Voila the summary of your plot. Export as rtf text document without plot details to edit the text if necessary. Or work on the STORY-INFOS (setting, theme, central conflict, etc.) and export the Step Outline as PDF.
– send us the most important information about yourself in the form of a resumé (include your motivation to write, your previous publications, your relation to the topic of the novel, etc.).
– send us a sample of at least 100 pages of your manuscript (preferably the beginning of the novel) as a Word file.
– Share the story with us as a Beemgee project and/or send us the character sheets of the most important characters as PDF files.
The characters are essential to every story. In the Beemgee tool you can develop the main characters of your story dramaturgically. To do this, click on DEVELOP in the CHARACTER section and answer the questions as concisely as possible. It helps editors a lot to understand protagonists when important character attributes are clearly defined, for example:
Don't forget to define the antagonistic forces! Who are the character's opponents and what obstacles do they put in the character's way?
The character developer explores these aspects of character development and helps you to understand why they are so important (pay attention to the advice behind the | ? | symbol). Dealing with these questions will help you create scenes that give readers this important character information. And your answers to these questions will help us understand your story in greater depth than the summary of your story. 
You can export the character sheets of the individual characters as PDF files. Attach them to the other material!
Got everything together? Then send us your novel with the subject "Beemgee" by e-mail to: autorensuche@carlsen.de!
If you like, you can also share your Beemgee project with us directly out of the tool. The best way to do this is as follows:
Make sure that the main characters (especially the protagonist and the antagonist) are filled out fairly completely, that the sequence of scenes is coherent, especially in the sort order NARRATIVE, and that each plot event is described, i.e. that the DESCRIPTION field is filled in for each plot card.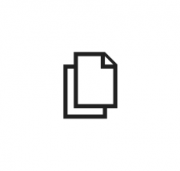 Copy your project! Use the Versions function in the top right corner of the tool. When entering the name of the project version, be sure to include the word Beemgee in brackets after the title so that we can match the project to your submission.
Attention! The copy and export functions of the tool are premium features.
Then click on the share icon in the top right corner, enter the address autorensuche@carlsen.de and your own as sender, and click SEND.
We are looking forward to your novel!
Your Editorial Team from Impress and Dark Diamonds

---
Shape, check and refine your story? This way: